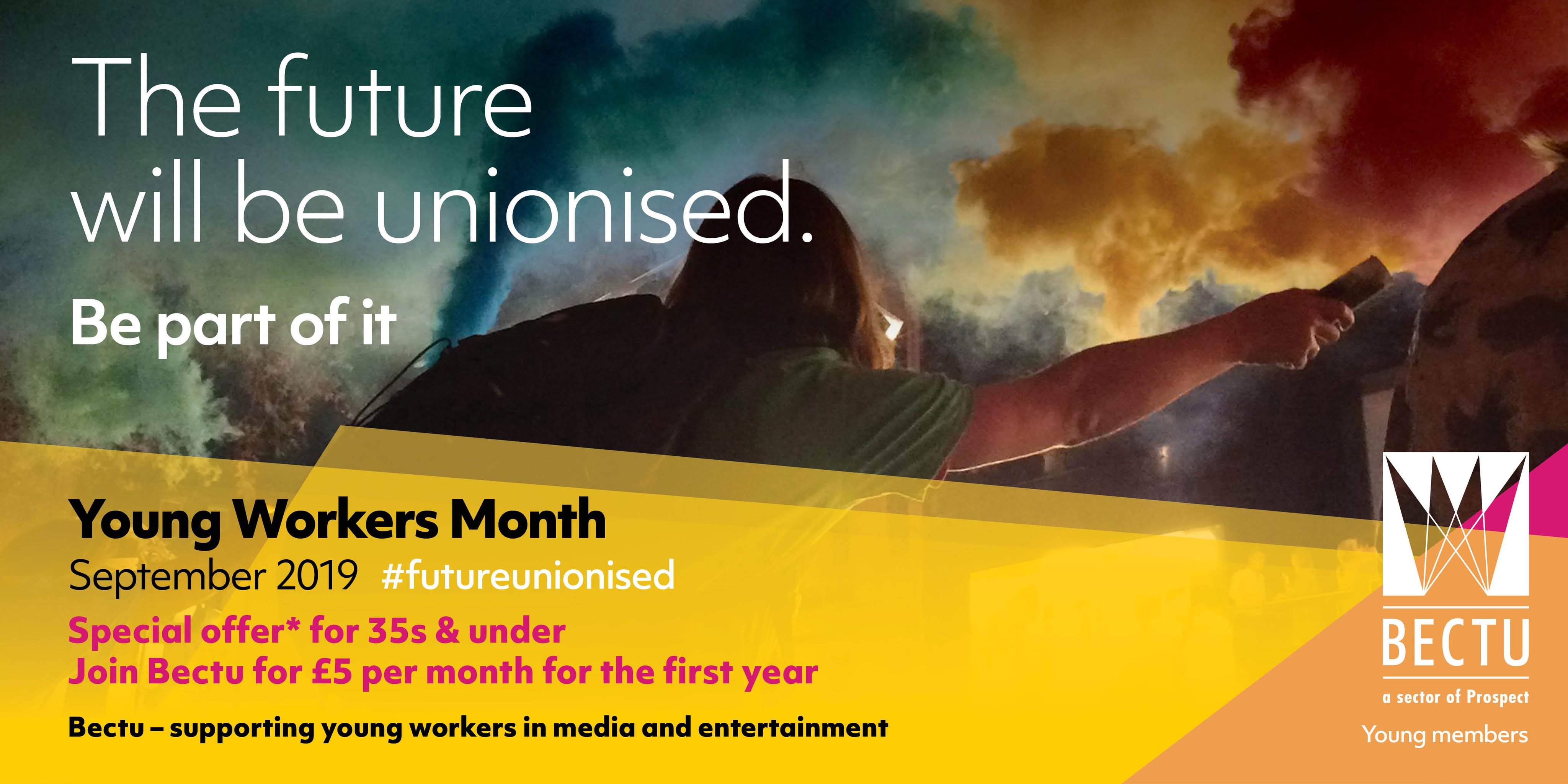 September 2019 is BECTU Young Workers Month
All month we'll be celebrating young workers with events, offers and much more.
Special offer
There is a discount running throughout the month of September –any new joiners to BECTU (excluding BT & Digital*) who are 35 and under and join via direct debit will be able to sign up for £5 p/m for the first year. You can sign up on any hard copy form or online (selecting the £10) option, it will be processed as £5. *BT & Digital are running a separate deal of 3 months free throughout September.
Join here!
Events
Events aimed at young workers will be taking place up and down the country (Glasgow, Cardiff, London & Manchester to name a few!) and include:
Look out for updates about your area on this page and on social.
If you want to organise an event in your area and need materials or assistance, please contact Polly Avison (pavison@bectu.org.uk) or Naomi Taylor (ntaylor@bectu.org.uk)
Materials
You can find digital copies of all our materials in the resources page of this campaign.
If you need hard copies of materials (or any stress ball avocadoes), get in touch and we can send them to you.
#futureunionised
Follow #futureunionised throughout the month for updates on all activity and check out the BECTU Young Members Twitter and Facebook accounts.